Yard ramps, also known as forklift ramps, portable loading docks, or portable loading ramps, are a staple in the manufacturing, warehousing, and material handling industries. Since the ramps are being used by a multitude of businesses, a used yard ramp market also exists.
Why Should I Sell My Yard Ramp? 
If you've exhausted the usefulness of your yard ramp, keeping it idle can begin to cost you valuable space and money. By selling your used yard ramp, you are able to free up space on your property and make some extra money. 
Who Buys Used Yard Ramps?  
There are a lot of businesses in the market for a yard ramp. Since buying used is cheaper and yard ramps a durable enough to hold up for years and years to come, many businesses will consider purchasing a used yard ramp before a new one. Businesses that have a need for temporary or portable yard ramps may be looking to buy your yard ramp right now. However, their needs may not fit your exact ramp and it can take multiple back and forth conversations with potential buyers to make the sale. Even then, moving the ramp can be a difficult and expensive process to coordinate as well.
How Do I Sell My Used Yard Ramp?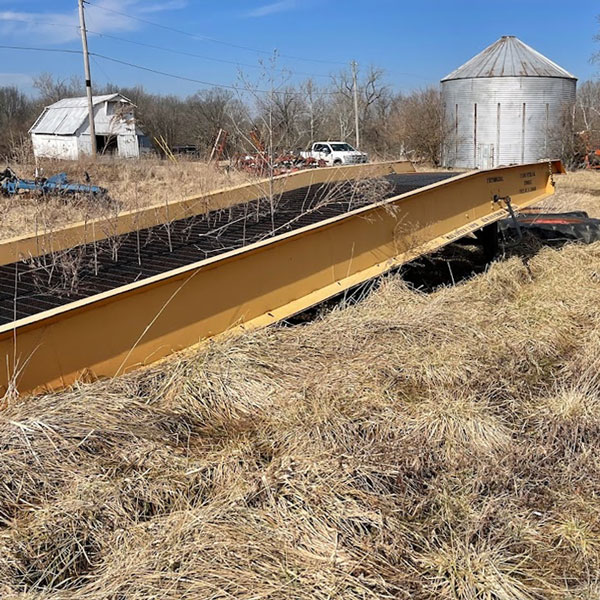 Trying to find buyers for your used yard ramp on your own can be a difficult and time-consuming process. HandiRamp has been in the ramp business for 64 years. With that experience comes vast and valuable connections to clients all over the country who are looking for used yard ramps. We save you valuable time by finding you a buyer or purchasing your ramp ourselves. We will buy your used yard ramps, used forklift ramps, and used container ramps for cash. Our sales team will provide you with a full quote and offer to buy within 48 hours. Simply call us at 1-800-876-RAMP to get in touch. Plus, HandiRamp takes responsibility for prompt pickup of your ramp allowing you to focus on your business.
Sell Your Used Yard Ramp Today! 
Call our ramp experts at 800-876-7267 to begin the process of selling your used yard ramp. If you're looking to upgrade your current yard ramp, we can also work out a trade-in deal when you contact us. 
What Information Do I Need to Sell or Trade In My Yard Ramp?
In order to accurately price your yard ramp, we'll need the following pieces of information:
manufacturer of the ramp;

age of the ramp;

dimensions – including length, usable width and curb height;

capacity – how much weight is it designed to hold;

brief description of how the ramp was used;

location; and

photos of the ramp.